Exclusive
Sticks And Stones? Joyce Giraud Dismisses Fight With Brandi Glanville: 'I Have Not Lost Sleep' Over Her Words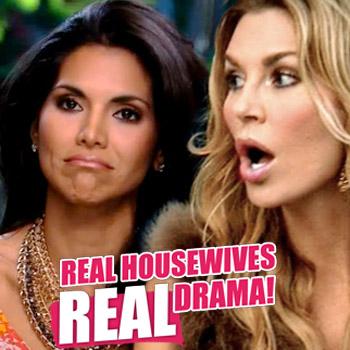 Article continues below advertisement
Beginning with Brandi's racist statement and then continuing on to name calling and shared zingers, there is no love lost between the two women.
"I have come home so mad after a day of filming or fighting back but I never bring those feelings into the house," Joyce said.
"Home is my happy place. I don't want to bring negativity into it."
Joyce also said that she shares her feelings with her husband, but she doesn't let them change their relationship.
"I tell him everything. But I don't let it affect me or my nights."
Are you Team Brandi or Team Joyce? Tell us in comments.