Brandi Glanville Defends Racist Remark About Joyce Giraud, Declares Her Comment Was Only 'Inappropriate'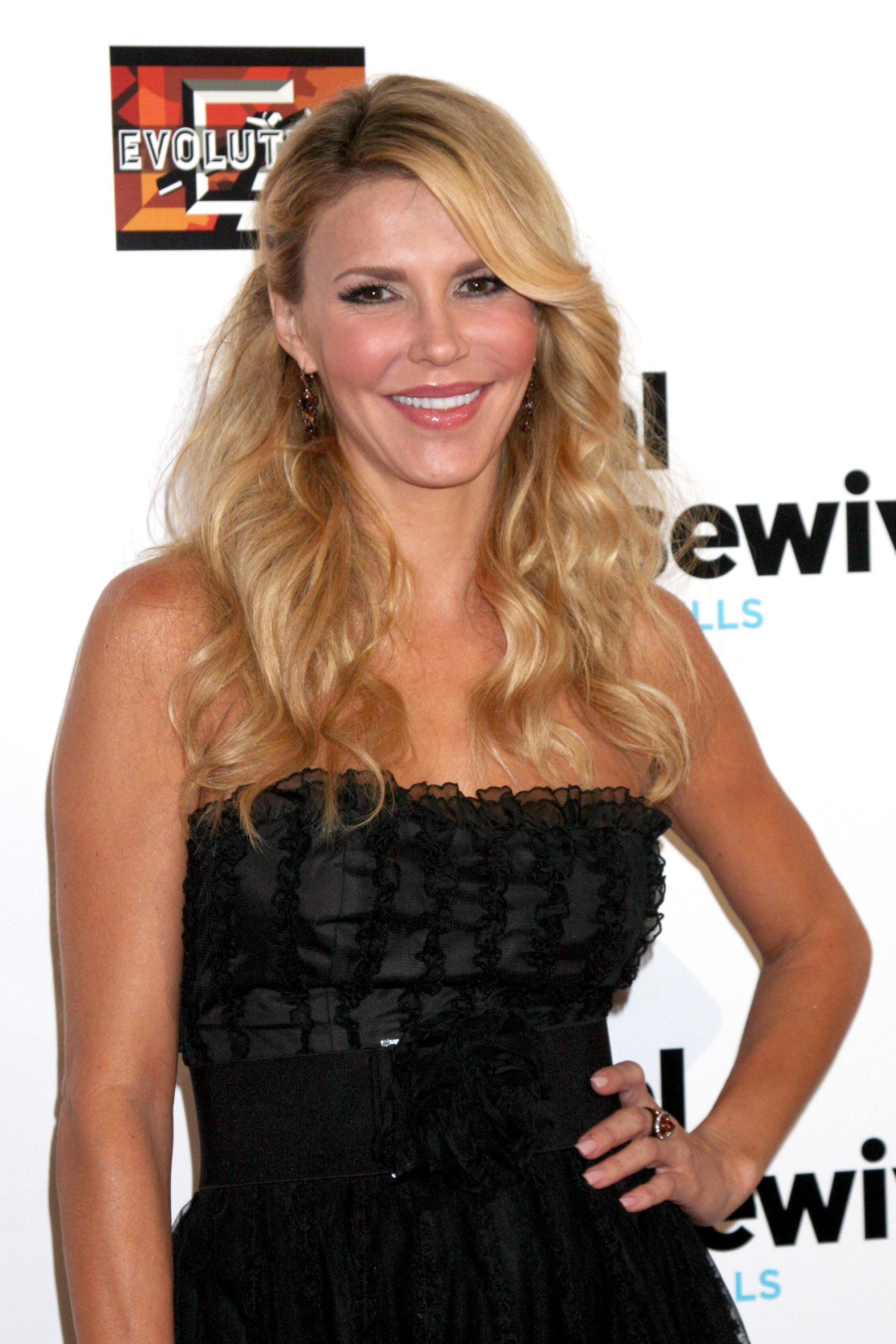 Brandi Glanville shocked viewers during Monday night's The Real Housewives Of Beverly Hills when she dropped an insult that wasn't just ugly, but racist and in trying to defend herself would only admit her words were "inappropriate."
The shocking incident began after newcomer Joyce Giraud admitted that she couldn't swim, and Glanville quipped, "You're black."
During the episode, the outspoken party girl explained. "It was a joke and my black friends would've laughed crazy, 'cause they don't go in the pool because they will get their weave f*cked up . . .All my black friends can't swim. Is that bad?"
Article continues below advertisement
Giraud retorted: "Yes, I'm black. What's your problem? Puerto Ricans are black, they're Indian and they're Spanish. So I am a mix of three cultures and I'm very proud to represent all three."
After the episode aired, the former beauty queen vented about the remarks, scolding Leann Rimes' nemesis.
"How dare she put black people in a box!" Giraud wrote on her official Bravo blog.
"My great grandmother was black. So yes, I'm proud to say I'm a mix and very proud of my African lineage as well! But even if I didn't have it in my blood I would still not tolerate her racial remarks. She stereotypes and labels because I tell her I can't swim," she said.
"She was simply disrespectful!"
Later in the episode, Glanville continued to refer to Giraud as Jacqueline, which also didn't sit well with her.
"Brandi decides I should be Jacqueline because "Joyce is an ugly name that should only be for old or fat pigs." Her behavior is so childish that I don't even know how to comment on that," she wrote.
Giraud continued to vent about the girls' weekend she planned in Palm Springs, which didn't turn out the way she had hoped.
Article continues below advertisement
"I believe that girls should talk about the things going on in their lives and have fun and lift each other up. We should not attack one another or be vicious just for the hell of it.
"I guess in this group, if it's not negative, it's not important," she finished.
After that episode's broadcast, Glanville came under fire and called into Andy Cohen on Watch What Happens Live to explain herself.
"I know what I said was definitely inappropriate, but I say a lot of inappropriate things. I'm not racist, I'm just inappropriate 90 percent of the time!"
Using the "sorry IF I offended anyone" apology Brandi tried to smooth over her ugly words.
"It definitely was not sensitive and I apologize to anyone I offended," the bestselling author said, though she wasn't done trying to defend herself.
"But to be honest with you, my friends and I joke with each other this way and they're from all different backgrounds. So I'm sorry and I guess TV's not ready for the real Brandi, but should I censor myself? Is that gonna be exciting?" Glanville added.
Cohen wasn't completely satisfied with that argument and asked her if she thought the remark was racist but she refused to use that word.
"I think it was definitely inappropriate," she conceded. "I'm the least racist person of all time. I think the more you defend it, the more you look guilty, so I don't really have to say that much more. I am very sorry with whomever I defended. Defended. Offended!"