It's A Quest! Kanye West Continues To Badger Anna Wintour To Put Kim Kardashian On Front Of 'Vogue'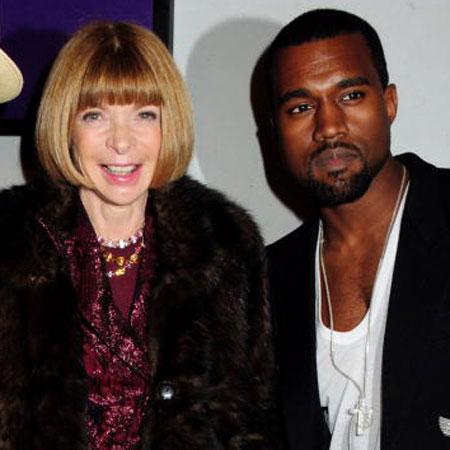 Kanye West continues to politick hard to get his baby mama Kim Kardashian on the Vogue cover, the latest round being a lunch with editor Anna Wintour at the Beverly Hills Hotel's Polo Lounge, and RadarOnline.com has the details for you.
"They were in a corner booth, very intense," an onlooker told the NY Post of the Friday pow-wow. "He was talking nonstop.
"She did not get a word in edgewise."
As we previously reported, the mercurial hit-maker has been "absolutely determined" to persuade the powerful Vogue editor to put his reality star fiancée on the pages of her high-class fashion publication "wearing her wedding dress."
Article continues below advertisement