Exclusive
What A Girl Wants! Amanda Bynes 'Frustrated' Parents Won't Let Her Go Out With New Friends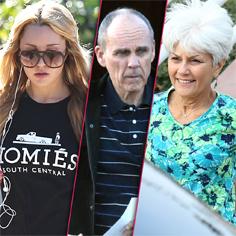 Amanda Bynes is trying to get back to normal and spend time with friends her own age again but RadarOnline.com has exclusively learned that she is telling people that she is frustrated that her parents won't let her go out yet.
"Amanda wants to hang out with her friends and go out and do regular things, but she is telling people that her parents won't let her out of the house for anything other than school and appointments," a source close to the former Nickelodeon star told RadarOnline.com.
Article continues below advertisement
"She wants to be out doing normal stuff like going to dinner and movies but she's been saying that she was told she couldn't."
As RadarOnline.com previously reported, on the advice of those around her, Amanda cut ties with all of the old bad influences in her life after leaving rehab and has made a concerted effort to find new friends, so being told "no" by her parents has been difficult for the 27-year-old actress.
"Amanda is really taking her recovery seriously, but having her parents tell her no when she just wants to go see friends is frustrating for her. She has been saying that she's trying to get her life back but it isn't happening as fast as she would like."
Do you think Amanda should be allowed to see her new friends? Tell us in comments.