Tom Cruise Drops Explosive $50M Lawsuit Against Publisher Over 'Abandoning Suri' Claim -- See The Exclusive Court Docs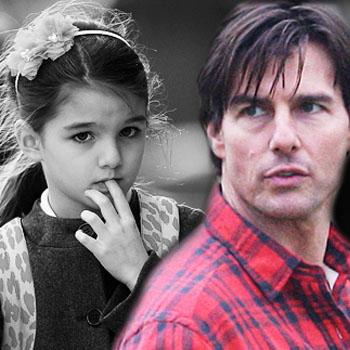 Article continues below advertisement
Bauer's publication, Life & Style, published a cover story in Oct. 2012 claiming the action star had "abandoned" Suri after his split from Katie Holmes, prompting Cruise to take legal action.
Cruise's lawyer Bert Fields told THR at the time, "Tom doesn't go around suing people. He's not a litigious guy. But when these sleaze peddlers try to make money with disgusting lies about his relationship with his child, you bet he's going to sue."
Private details of Cruise and Holmes' life became public news through the litigation, one of the biggest bombshells being the Mission: Impossible actor admitting his participation in the Church of Scientology played a role in his nasty divorce from Holmes.
As RadarOnline.com exclusively reported on Dec. 10, lawyers representing German magazine empire Bauer Media were considering subpoenaing Holmes to sit for a deposition — which might have prompted Cruise to drop the lawsuit.
If Holmes were to be deposed, a source said, at the center of any interrogation would inevitably be questions about whether she believed her ex-husband "abandoned" their daughter after their divorce — the reason he is suing the Bauer publications for, alleging they defamed him.