Tom Cruise Defends Time He Spent With Suri In Court Docs: I Never Abandoned My Daughter!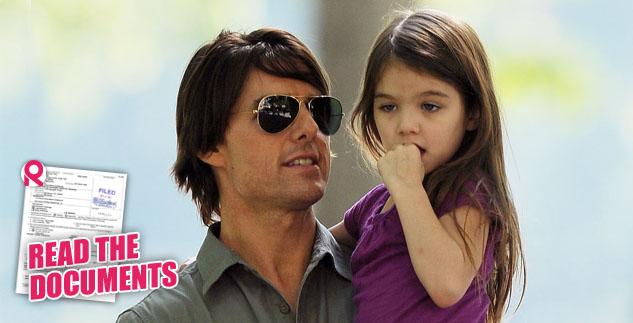 Defending himself against allegations made by a weekly magazine that he "abandoned" his daughter Suri in the wake of his split from Katie Holmes, Tom Cruise says he never turned his back on his daughter, and RadarOnline.com has the court documents.
Currently embroiled in a legal battle with Life & Style and their publisher Bauer Media Group over a story they ran claiming the Mission: Impossible action star abandoned Suri, he slapped a lawsuit on the tabloid in October 2012 and his declaration was filed on Tuesday.
Article continues below advertisement
"Prior to my divorce in June 2012, my family, including my daughter, Suri, often traveled to my foreign motion picture sets for visits. These visits allowed me to see my daughter while fulfilling my obligations to my work, my colleagues, and the studios that hire me," Cruise stated.
"During June 2012 through December 2012, I worked on two back-to-back film projects overseas, in Iceland and the United Kingdom. During this same period, Suri lived in New York with my ex-wife and was enrolled in school there.
"As a result of the changed circumstances following the divorce, we were not able to see each other as often as we did prior to the divorce."
Interestingly, Cruise never uses Holmes' name in the declaration, and only refers to her as his ex-wife or Suri's mother.
"Suri and I saw each other in person in July, August, November and December 2012. But even during the times when I was working overseas and not able to see Suri in person, we were (and continue to be) extremely close," he states.
"We spoke on the phone nearly every day....as my numerous emails with Suri's mother during this time demonstrated, I was a constant presence in Suri's life during that time that defendants claim falsely that I abandoned her."