Could The Final 'Hobbit' Film Be Scrapped? Inside The Secret Legal Battle Over The Movie's Release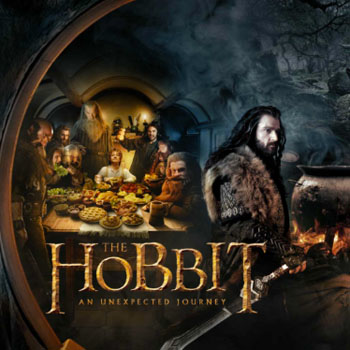 The Hobbit: The Desolation of Smaug has ruled the box office since its release last week, bringing in more than $140 million. But not everyone is thrilled about its success. Miramax honchos Harvey Weinstein and Robert "Bob" Weinstein are entangled in a legal battle with New Line Cinema and Warner Bros. Entertainment for a share of the profits after selling off their rights to the J.R.R. Tolkien book that inspired the films.
Article continues below advertisement
The Weinstein brothers filed new documents in court Monday hoping to bring the ongoing arbitration over the matter to trial in a public court.
New Line and Warner Bros. "have repudiated and refused to acknowledge their obligation to pay the Weinsteins their rightful contingent compensation for the second and third installments of The Hobbit," the documents, obtained by Radar, allege.
The Weinsteins had sold rights to the book, The Hobbit, to the companies in August 1998, with the stipulation that they would receive 5 percent of the profits for "the first motion picture" based on the book, and not any remakes.
New Line and Warner Bros. happily paid out for the first movie when it was released last year, but have since refused to share their earnings, claiming that the second movie, out now, and the planned third installment do not fall under the terms of the original agreement.
Article continues below advertisement
Could the legal wranglings delay the debut of the final Peter Jackson flick or even cause it to be scrapped altogether? In fact, it's already had its premiere date rescheduled once so far.
The Hobbit: There And Back Again, was first slated to premiere on July 18, 2014, but was pushed back to December 17, 2014, earlier this year.
"We're excited to complete the trilogy the same way we started it," Dan Fellman, Warner Bros. president of domestic distribution said when the change was announced earlier this year. "As a holiday treat for moviegoers everywhere."
Tolkien's heirs have also sued New Line Cinemas for $220 million and to block adaptations, leading to concerns that the film "could be scrapped" altogether.