Read Our Review Of The Hobbit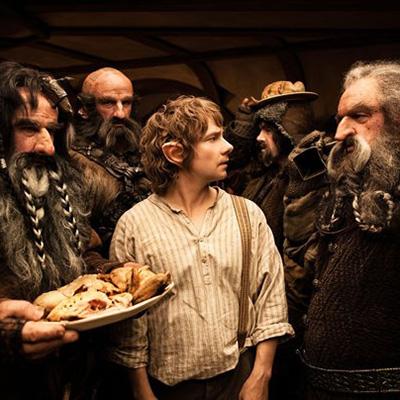 Director Peter Jackson and company dig into the novel that served as a prelude to the epic Lord of the Rings trilogy — and they're making three films out of it.
This first installment introduces the young hobbit Bilbo Baggins (Martin Freeman), who meets the wizard Gandalf (Ian McKellen) and is convinced to join a group of dwarves on a quest to recapture a stolen treasure.
Eventually, it will be about the dwarves (and Bilbo) battling a dragon named Smaug — but along the way the company will fight orcs and goblins. And Bilbo gets lost and meets a menacing creature named Gollum (Andy Serkis), who possesses a ring he refers to as "my precious."
Article continues below advertisement
Sound familiar? The film is being offered in a new format, 48 fps 3D, which gives a richer image. The thrilling story and action are worthy of the stunning eye candy onscreen and will grab you in the same way Jackson's Oscar-winning trilogy did.
Long Story Short: A great first step in what promises to be another iconic trilogy.