He Wants Out! Rob Kardashian 'Needs A Clean Break' From Family That 'Abandoned' Him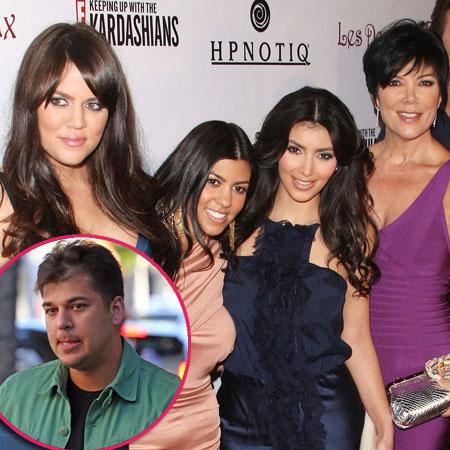 Article continues below advertisement
"He realizes his expectations in life don't line up with theirs."
They Really Did Say It! 50 Outrageous Kardashian Quotes
After his breakup with Rita Ora and Khloe's divorce from Lamar Odom, with whom he was close, he has had a tough time finding his footing, and reportedly felt like his family turned on him.
"He feels he needs a clean break," the source told the magazine.
"The last year has been so painful."
Always out for a promotional buck, Rob's mother Kris was pushing for him to get a weight-loss deal and to promote a hair-loss deal and supplement.
But with all the changes in the family, including Kris and Bruce Jenner splitting up, Rob has felt like he's not relating well to everyone else.
"He feels like the family abandoned him when he needed them most. For him, life is more than just a business deal."
With season nine of Keeping Up With The Kardashians coming up and Kim's engagement and wedding to Kanye West, Rob "feels like his family can't see anything beyond the spotlight. But he wants more for himself than fame."