Queen Latifah Spiraled Out Of Control After Brother's Death, Admits To 'Numbing' Herself With Alcohol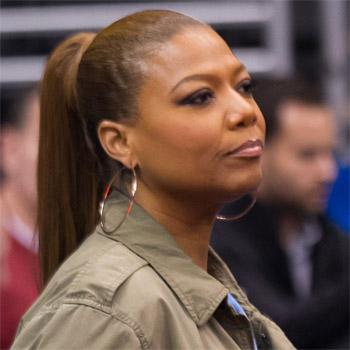 Following the death of her brother, Queen Latifah's life began to spiral out of control as she "self medicated" with alcohol and drugs to ease her pain after the tragedy, RadarOnline.com has learned.
Opening up in the January issue of Good Housekeeping, the 43-year-old actress recalled her "darkest days" after her brother, Lancelot Jr., was killed in a 1992 car crash.
"My life was rocked to the core," Latifah said.
Article continues below advertisement
Heightening the pain: When it happened, he was riding the motorcycle Latifah had bought for him just two months earlier.
"I felt guilty," she added. "I was angry at God."
Tragedy stuck again in 1995 when Latifah experienced another devastating blow: She was a victim of a carjacking in which her passenger, a dear friend, was shot and nearly died in her arms.
Latifah said she didn't cope with the shock of the incident well.
"Drinking a bunch of alcohol, numbing myself," she recalled. "Every day I would be faded, like a painting that's just not vibrant, whose edges are dull. I wasn't living my full life."
In early 1996 she was arrested while driving with a small amount of marijuana and a loaded handgun, which she had carried since the carjacking.
Latifah knew it was time to stop the downward spiral and began going to therapy, at the recommendation of Jada Pinkett Smith, her friend and Set It Off costar.
The support of her friends and family helped Latifah through her sadness, but the real key, she said, was her faith in God.
"I realized that being angry wasn't helping me or my brother. I learned that God was going to provide comfort; I know He is always listening and guiding," the Queen Latifah Show host said.