Bethenny Frankel Clobbered By Queen Latifah In Talk Show Rating Wars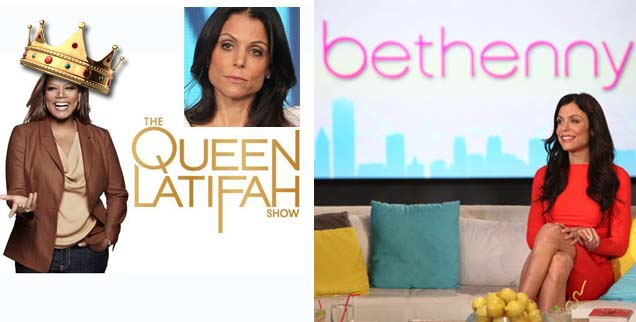 Queen Latifah is the new queen of daytime talk shows and gave Bethenny Frankel a solid throttling in the ratings the first weeks their two shows were on the air.
Rapper-turned-actress-turned-host Queen Latifah also has the advantage of being one of the most admired names in daytime, according to the latest Q Survey, reports the Los Angeles Times, making her The Queen Latifah Show especially attractive to advertisers.
Article continues below advertisement
Queen Latifah's ratings are averaging about a third higher than those for the show hosted by the former The Real Housewives of New York City star.
Frankel's ratings are improving but so are the Queen's. She even beat out The Ellen DeGeneres Show in San Antonio last week. Ironically, DeGeneres is producing Frankel's show.