Exclusive
Did Paul Walker Have To Die? New Claims Allege That EXPOSED Gas Line Caused Massive Inferno After Car Crash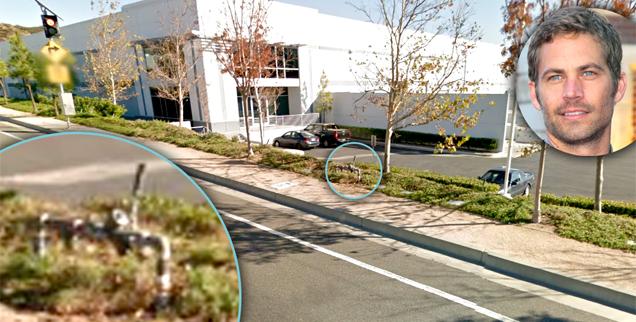 Article continues below advertisement
"Check out this gas line that's right where they crashed," one commenter on Worldcarfans.com wrote.
"If this exploded, it explains the mangled car … the little tree doesn't make sense for all the damage to the car." Some commenters responded that they believed the pipe to be a water line, while others insisted it was gas.
However, a rep for SoCal Gas tells RadarOnline.com exclusively that despite maps showing gas lines in the area, the apparatus is simply a water line. The rep insisted, "It's a water line. It's not one of ours."
Insiders previously told RadarOnline.com that Walker and the car's driver, Rodas, both died on impact.
A case insider said, "Both men were wearing seat belts … but if the Porsche hadn't have hit the pole, Paul and Roger would likely still be alive today."
Cops believe that the crash occurred with significant speed because the Porsche was split in half after hitting the pole. But it was the fireball explosion following that impact that reportedly left Walker's body unrecognizable.