Exclusive
Leonardo DiCaprio Stepbrother Not Missing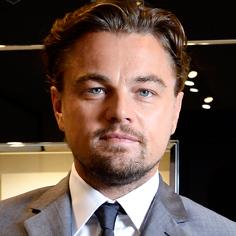 Leonardo DiCaprio's stepbrother is safe and sound — despite reports that he has gone missing.
The actor's sibling, Adam Farrar, had been "untraceable for a month" since being released from a three-week stint in a Los Angeles prison, The Sun newspaper reported on Tuesday. He had been jailed for theft and breaking the rules of his probation from previous arrests.
However, a family source said the report is not true, telling RadarOnline.com: "He is not missing. Not at all. That is weird."
Article continues below advertisement
DiCaprio, 39, was said to "worried sick" about the whereabouts of his brother, a former actor, according to the report.
But in reality, as RadarOnline.com has learned, "Adam and Leonardo have had zero contact in recent years and do not get along. It's a very bitter family feud."
Farrar is the son of The Great Gatsby star's stepmother Peggy, who married his father, George, when he was just one.