Before They Were Famous! Yearbook Photos Of The Stars Exposed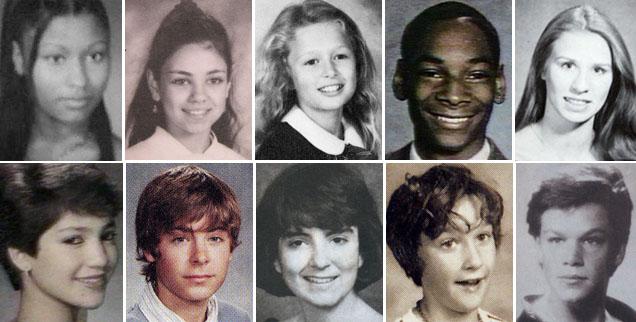 They're rich and famous now, but Hollywood's biggest stars were once normal school kids who posed for yearbook photos.
From big screen bombshells and singing divas to reality stars and rappers, these celebrities weren't always getting their hair and makeup done by professionals before they faced the flashbulbs, looking drastically different in their yearbook snaps. RadarOnline.com has photos of Hollywood's biggest stars before they were famous, and you will never be able to guess their identities!
Article continues below advertisement
Zac Efron, Ashley Tisdale and Lea Michele all got famous playing high school students, but how do their real yearbook photos stack up to their television identities as teens?
These funny ladies (and sometime Taylor Swift bullies! got their start on Saturday Night Live and both have enjoyed successful careers on television sitcoms as well as the big screen. Can you guess who they are and what they looked like before they had the world laughing?
These singers are undeniable divas, with a whole lot of personality and even more stage presence. Both the American Idol judges, who appeared on different seasons of the hit show, had a lot of personality as sassy teens, which is clear by glancing at their yearbook photos.
See if you can guess the identities of Hollywood stars from their yearbook photos by clicking here.