Taylor Swift On Golden Globes Humiliation: 'There's A Special Place In Hell' For Amy Poehler And Tina Fey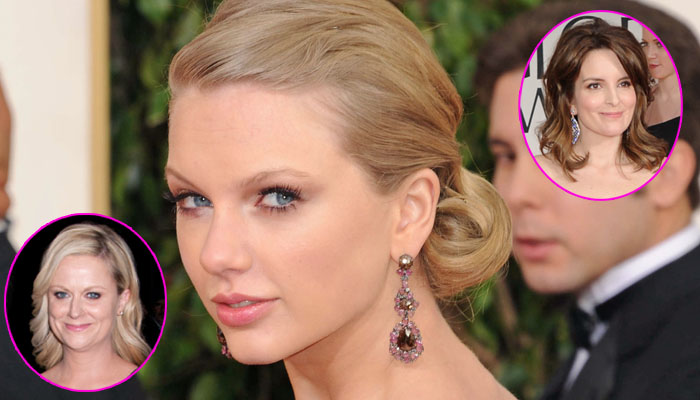 Taylor Swift isn't afraid of standing up for herself!
The country star lashes out at 2013 Golden Globe Awards hosts Amy Poehler and Tina Fey in the April 2013 issue of Vanity Fair , after the comedians made cutting comments about her love life in front of the award show's millions of viewers – forcing Poehler to promptly apologize – and RadarOnline.com has the details.
"You know, Katie Couric is one of my favorite people," Swift told the lifestyle magazine's contributing editor Nancy Jo Sales on the subject of mean girls and responding to this year's Golden Globes incident, where the hosts mocked her highly scrutinized love life. "Because she said to me she had heard a quote that she loved, that said, 'There's a special place in hell for women who don't help other women.'"
Article continues below advertisement
RadarOnline.com exclusively reported that Swift was mortified by the public mocking at the January event, where Amy and Tina warned Taylor to stay away from Michael J. Fox's son Sam, and that their comments "got under her skin."
Poehler didn't waste any time in responding to Taylor, telling The Hollywood Reporter on Tuesday that she feels bad.
"Aw, I feel bad if she was upset," she responded. "I am a feminist and she is a young and talented girl. That being said, I do agree I am going to hell. But for other reasons. Mostly boring tax stuff."