Booze & Pot: Friend Fears 'Teen Mom' Star Jenelle Evans Hasn't Been Sober During Early Stages Of Pregnancy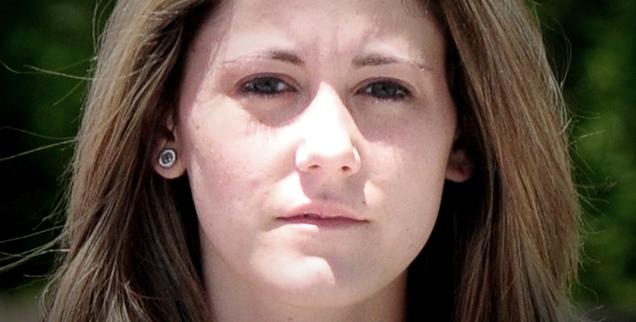 Article continues below advertisement
"Jenelle had been drinking in public and everyone around her is worried that she was drinking in the beginning of her pregnancy," one pal confided.
Indeed, the controversial mother-of-one appeared at a nightclub in Philadelphia in late October and friends reveal that Jenelle was bemoaning, the next day, how she was "really hung over."
"We suspect she was probably pregnant at the time," another friend said.
A third source said Jenelle would sometimes smoke pot, albeit casually, but she "stopped as soon as she took her pregnancy test."
As RadarOnline.com exclusively reported, the mother of four-year-old Jace, who's currently under the custody of his grandmother, Barbara, is pregnant to her boyfriend Nathan Griffith. Griffith already has a two-year-old daughter named Emery.
Amid the drama of the shock announcement, a source close to Jenelle has denied the booze and drug abuse claims, insisting her "friends" aren't telling the truth.
Article continues below advertisement
The source said, "Those are probably haters on Twitter claiming that. How would they know? Jenelle doesn't even have anyone visit her at her house because she don't trust anyone these days. She has cut all ties with all her friends, effective from today."
The insider also added that Jenelle has NOT been smoking pot during the pregnancy.
"They are assuming she smoked earlier in October because there's a photo of her holding something that looks to be a blunt," the insider warned, "but it was a piece of trash... she was walking to the trash to throw away a candy wrapper."
The MTV star's repeated drug use has been chronicled over the years on Teen Mom 2 and she's been arrested multiple times for drug related offenses.
In August, a North Carolina judge required her to take a surprise drug test where she returned a positive result for marijuana. As a result, she was thrown in jail for 48 hours.