Jenelle Evans' Best Friend Confirms She's Pregnant Again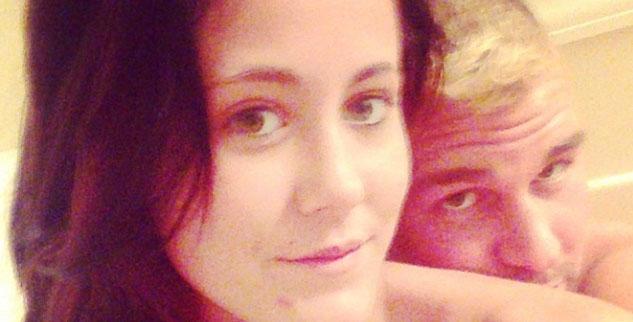 Teen Mom star Jenelle Evans is pregnant again and RadarOnline.com spoke exclusively with her best friend who confirmed the news.
"Jenelle is pregnant. She never wanted it to get out," the troubled MTV star's best friend Jennifer said about the news that she and her boyfriend Nathan Griffith are expecting a baby together.
This will be the second child for the 21-year-old reality star, who was just thrown in jail for a dirty drug test in August after a judge surprised her with the request in court. Jenelle's mother Barbara Evans has custody of her son Jace.
Article continues below advertisement
"MTV leaked it," Jennifer said, and told RadarOnline.com that Jenelle did not want the news released yet, saying it was published "against her will. Jenelle didn't even want people to know that MTV was filming her after they found out she was pregnant."
Usually a prolific Tweeter, Jenelle has remained unusually silent on the topic, denying the reports repeatedly over the past few months and not commenting on the report that magazine first reported.
"She isn't confirming anything to anyone apparently," Jennifer told RadarOnline.com.
"She never wanted anyone to find out until she was far enough along to not worry about miscarriages. She told me a month ago."
Jenelle's baby-daddy-to-be was arrested on September 7 for DUI and at the time Jenelle was captured on the dash-cam video drunkenly telling the police officer the reason they were speeding was because she was "trying to have sex" with him.
As RadarOnline.com previously reported, Jenelle was pregnant this same time last year, when she and her current husband Courtland Rogers shared the news that they were expecting a baby.
However, she miscarried that baby after claiming that Courtland beat her in a domestic dispute.
She is still married to Courtland, who is sitting in jail on charges of cyber stalking her sister Ashleigh Evans, and has been unable to come up with the $50,000 bond.