Out With The Old Hair, That Is! Tom Cruise's Daughter Isabella Sports New Shaved 'Do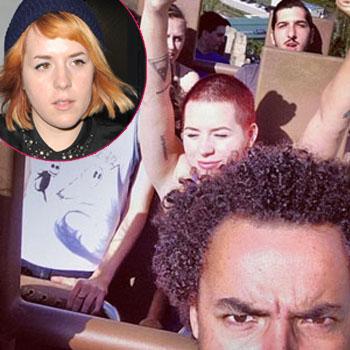 Tom Cruise's daughter Isabella sported a short, shaved hairdo Thursday, as she enjoyed her 21st birthday celebration with brother Connor and other very famous relatives at Disney World in Orlando, Fla.
Like a chameleon, the art school student's had a pallet of colors -- including green, blonde, lilac, and blue-green -- applied to her tresses in the past year Her current, shorn version is dyed red.
Connor broke the news with an Instagram pic adding it was "safe to say Disney World was a blast," as his father Tom and half-sister Suri also enjoyed the amusement park outing, according to Mail Online.
Article continues below advertisement