What's The Point? Chastising Brandi Glanville 'Is A Fruitless Task,' Says Frenemy Lisa Vanderpump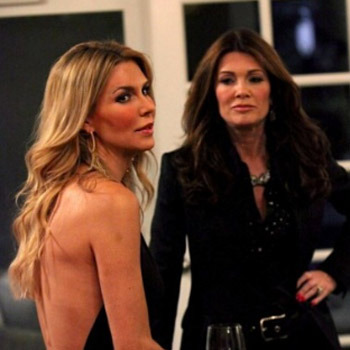 Article continues below advertisement
'The atmosphere between the women was not ideal to say the least. Brandi was having a field day at Joyce's expense, that's for sure. I had learned from my previous experience that to chastise her was a fruitless task," Lisa wrote on her Bravo blog.
During the episode, Brandi continued to insult Joyce and her husband. When Joyce called him "baby," Brandi drunkenly quipped, "Are you a baby or a man?"
"He is my baby. If you're upset you don't have a baby, go find one," Joyce fired back at the tipsy housewife.
Lisa, who has had her fair share of problems with Brandi, isn't exactly siding with Joyce though.
"I have to be honest, at that moment I really didn't care for Joyce.
"I felt she had tried to instigate a problem right at the beginning, insinuating Yolanda and Brandi were speaking negatively about me. I chose to ignore it, believing that she was a troublemaker and a drama queen. Since then I have come to know her and Michael and see a very different side of her," she added.
Stay with RadarOnline.com for more breaking news on the Real Housewives of Beverly Hills.