Exclusive
Revenge Is Sweet! Lisa Vanderpump Glad Fans Are Seeing Brandi Glanville 'Caused A Lot Of The Drama'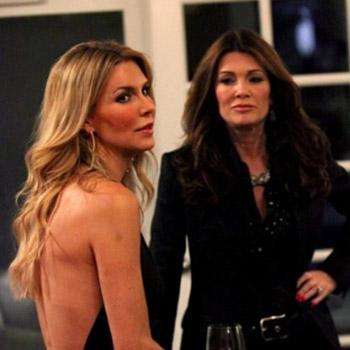 Lisa Vanderpump is finally getting her revenge against Brandi Glanville following months of animosity that found the British reality star sliding down the popularity scale RadarOnline.com has exclusively learned.
"Now that the tides are turning against Brandi, Lisa has been telling people that she is glad people are finally realizing that she isn't the villa in that everyone thought she was," a source close to the Real Housewives of Beverly Hills revealed.
Article continues below advertisement
"Lisa has been really upset with how many people are not supporting her, but now that people are seeing that Brandi caused a lot of the drama, they're back to liking Lisa again.
As RadarOnline.com previously reported, the mean girls had been a tight twosome for years, joining together to gang up on the other women, but this season found them at odds with each other and the sparks were flying.
"No one ever thought Lisa and Brandi would stop being friends, but it happened and Lisa was really hurt by the massive backlash she received. Now she's much happier that everyone can see she isn't always the bad guy."