Exclusive
9021-UGH! Lisa Vanderpump Dreading Filming 'Real Housewives Of Beverly Hills' Reunion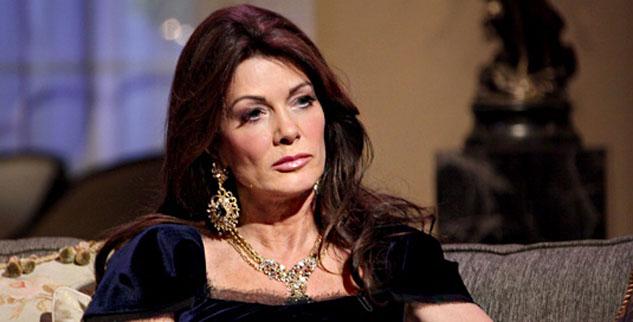 Article continues below advertisement
"Lisa has told producers she is absolutely dreading it because she feels that all of the ladies are going to attack her. She has always managed to stay above all the drama, but this year has been very different.
Cameras also captured Yolanda Foster confronting Vanderpump about allegations that the British beauty was a two-faced back-stabbing friend, and Glanville backed David Foster's wife — putting a major ripple in their once tight bond.
Kyle Richards has also been disgusted with Vanderpump for allegedly spreading rumors that her hunky husband, Mauricio Umansky, cheated on her.
"Lisa had enjoyed being the most popular cast member and she is afraid that will be in jeopardy after the reunion show airs," the source told RadarOnline.com.
"It will be fantastic television, but Lisa truly believes the entire cast is just going to gang up on her."
Meanwhile, Yolanda Foster blasted Lisa in her Bravo blog, calling her out for her sense of entitlement over daughter, Pandora's proposed move to New York City for a potential job husband Jason, was pursuing. Vanderpump was less than thrilled when the couple broke the news about the move.
"If I have anything to do with it," Lisa said on Monday night's episode, "they won't be going anywhere soon."
The Dutch beauty said that "expecting a guy with such great education to stay around to sell toilet paper just to keep their daughter close to home seems like a sign of entitlement … if you ask me."
Vanderpump just "doesn't have any friends left on the show. She doesn't know why the ladies have all turned on her," the insider added.