Exclusive
Joyce Giraud Thinks Brandi Glanville Is 'Nasty Drunk' -- 'Real Housewives Of Beverly Hills' Feud Intensifies!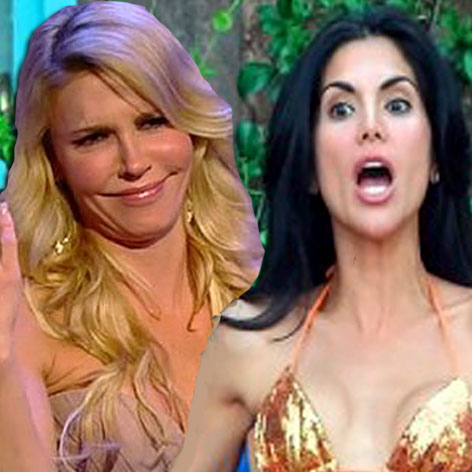 Article continues below advertisement
Even though Glanville has been shown drunk on the show, "Joyce is shocked that more of the blonde's outrageous behavior isn't even aired. Brandi has flashed her private parts during filming, but it never aired," a source close to Giraud told Radar.
"Joyce believes Brandi sucks up to Bravo and producers of the show so that the really bad stuff isn't aired. Brandi has made racist and inflammatory comments that were never included also. It makes Joyce question how real this reality show really is."
On Sunday, Glanville wrote on her Facebook that "Joyce's ongoing comments, accusations and labels have endangered my family and cost me jobs, and opportunities." (Giraud's mogul husband Michael Ohoven is a film producer, and the founder/CEO of Infinity Media.)
However, Glanville did admit she was "embarrassed" for some of her behavior in the episode, adding that it was "extremely difficult for her to watch;" and that Giraud's true colors were exposed in "a defining moment" of the show this season.
"Trust me it's not pretty," she wrote. "I can only hope that the show decides to air it because not everything we shoot makes it in."
But according to Radar's source, "Joyce isn't out to get Brandi...she is simply holding her accountable for the hateful disgusting comments she made."