'I'm Depressed!' Brandi Glanville Breaks Down Amid Feud With Joyce Giraud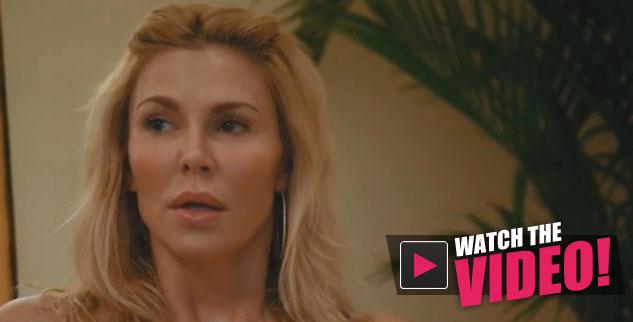 After Joyce Giraud and Brandi Glanville's fallout on The Real Housewives of Beverly Hills, the woman will need more than an olive branch to repair their on-going feud.
In a sneak peek from next week's episode, the contention doesn't stop as Brandi breaks down after feeling "ganged up on" and opens up about her struggles with depression.
"I'm depressed. You just don't get it," Brandi tells Joyce. "I'm not lying. I'm f----ing tell the truth."
Article continues below advertisement
Yolanda Foster tries to counsel her. "Are you okay?"
Leaving the party in tears, Brandi breaks down in the limo, barely able to mutter the word, "No."
After Brandi has composed herself the following morning, she meets with Yolanda again to hash out her issues.
After Brandi's F-bomb filled rant, Yolanda explains that behavior is "not acceptable."
"You can't keep doing that," Yolanda tells a frustrated Brandi.
Meanwhile, Joyce tries to sway Lisa Vanderpump after her nasty confrontation with Brandi.
"You guys just make excuses for her," she tells Lisa.
"Look, I'm not making excuses for her," Lisa insists before Joyce cuts her off.
"How dare she be talking sh-t!" Joyce says.
Watch a preview for next week's episode: