From The Secret Files Of 'The National ENQUIRER': The Kennedy Assassination — On Sale Now!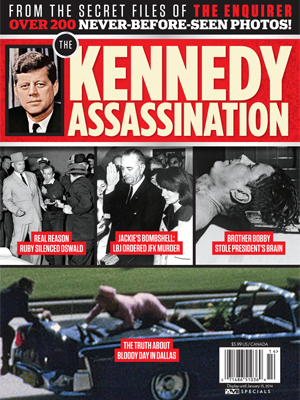 Five decades have passed since Nov. 22, 1963, the terrible day President John F. Kennedy was killed in Dallas.
Amazingly, time has only deepened the mystery surrounding the chilling murder that forever changed American history.
Now an explosive Special Report by the National ENQUIRER's investigative team blows the lid off the assassination secrets — from evidence tampering to JFK's autopsy report and the missing frames in the famous Zapruder Film — that experts say prove there was a conspiracy to kill the president.
Article continues below advertisement