Kennedy Shocker: New Book Claims Robert Kennedy Stole Brother John F. Kennedy's Brain After Assassination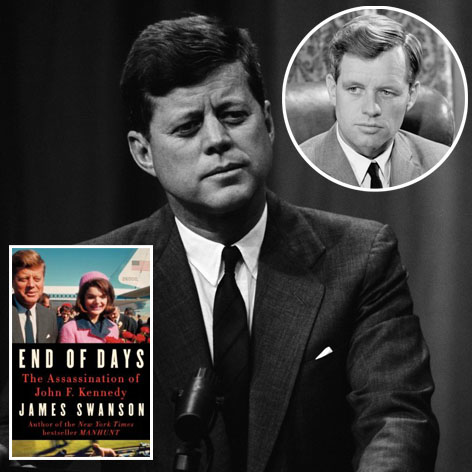 President John F. Kennedy's brain went missing sometime after his assassination and autopsy and has never been recovered.
Now, in a stunning development, the author of a new book is claiming it was none other than the President's brother, Robert Kennedy,, who took the brain!
In End of Days: The Assassination of John F. Kennedy, author James Swanson quotes former Attorney General Ramsey Clark that the President's brain was stored in a steel container in a locker within the Secret Service offices. It went missing and has never to this day been recovered.
Article continues below advertisement
However, an investigation into the missing body part did uncover "compelling evidence suggesting that former Attorney General Robert Kennedy, aided by his assistant Angie Novello, had stolen the locker," writes Swenson, according to advance look at the book by the New York Post.
Swenson doesn't believe in any of the old conspiracy theories that the President's brain was stolen to cover up true facts about his murder.
Instead, it was a case of brotherly love.
"My conclusion is that Robert Kennedy did take his brother's brain - not to conceal evidence of a conspiracy but perhaps to conceal evidence of the true extent of President Kennedy's illnesses, or perhaps to conceal evidence of the number of medications that President Kennedy was taking," Swanson writes.
End of Days hits shelves November 12, 10 days before the 50th anniversary of Kennedy's death.