Lydia McLaughlin's Post-'RHOC' Plans: I Want To Have Another Baby!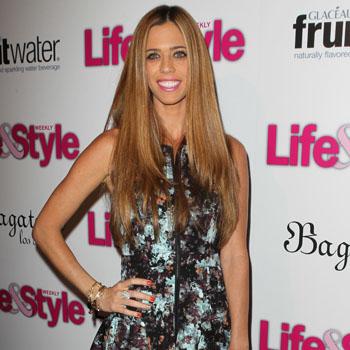 After quitting The Real Housewives of Orange County, Lydia McLaughlin has even bigger plans: she hopes to have another baby soon!
When Your Tango asked on Twitter if she was hoping to have more children, the mother-of-two spilled the beans about her baby plans.
"Going to start trying soon," she revealed, adding, "We want a baby girl."
McLaughlin and her husband Doug have two sons, 4-year-old Stirling and 2-year-old Maverick.
Article continues below advertisement
As Radar previously reported, McLaughlin decided to call it quits after her freshman year on the original franchise, and she said it is "hard," but she's made the right decision.
"I compare it to breaking up with a boyfriend you know you're not going to end up with — it's hard, but overall you know you're doing the right thing," she told Us Weekly.
The brunette is the third woman to exit the show, but she says unlike Gretchen Rossi and Alexis Bellino, she wasn't fired and was "flattered" that producers wanted her for another season.