I Quit! Lydia McLaughlin Leaves 'Real Housewives Of Orange County' After One Season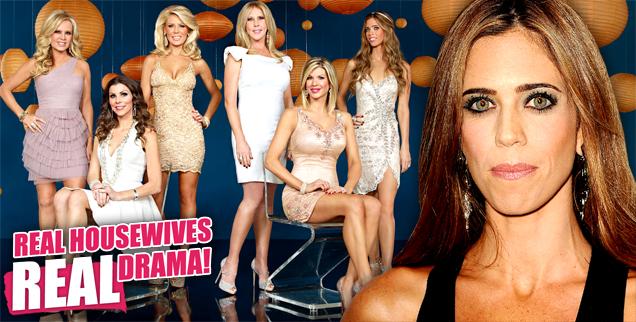 Article continues below advertisement
The brunette is the third woman to exit the show, but she says unlike Gretchen Rossi and Alexis Bellino, she wasn't fired and was "flattered" that producers wanted her for another season.
However, she says that her departure is "bittersweet," but was her own decision.
"I never wanted to make a career out of being a housewife. That's never really been a dream of mine," the 32-year-old mother of two said.
Repeating the mantra created by Bethenny Frankel, Lydia says she needs to expand her "brand."
"I want to build my brand outside of the Housewives -- I've always been really honest with the producers about that. I knew that while I was filming it that I probably wasn't going to be doing it again."
Vicki Gunvlason, Heather Dubrow and Tamra Barney are the only ones left to continue the booze fueled brawls so there will definitely be new ladies joining the fray.