Life After Mindy: McCready's Young Sons Hanging In There Following Mom's Suicide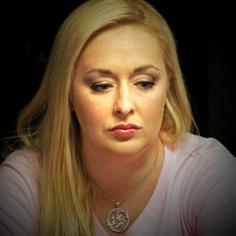 Article continues below advertisement
At the time of the singer's death, both kids were in foster care, but nearly a year later, they have both been sent to live with family: Zayne with the Florida-based family of the late music producer Wilson; and Zander with his father, musician Billy McKnight, who received full custody of the boy in July.
"We tell him she's in heaven," McKnight told People of how he and his wife, Corey Rena, cope with the boy's sad backstory. "When he's old enough to understand, I'll explain that she got sick and wasn't the person she once was only speak the highest of her."
"Zander has been through a lot, but he's a tough kid."
As a condition of him getting custody, McKnight, who has past issues linked to domestic violence and drugs, is prone to drug tests.
"I fought my demons very hard for the sake of Xander -- and myself," McKnight said.
As for Zayne, sources close to the toddler's family told the magazine that "he's a very happy kid" and flourishing "now that he's got a stable situation."
While he lives more than 150 miles from his older brother, they have regular visits with one another.
McKnight said, "There are challenges on the horizon, but we'll work through this together."