Exclusive
Katherine Jackson Appeals MJ Wrongful Death Verdict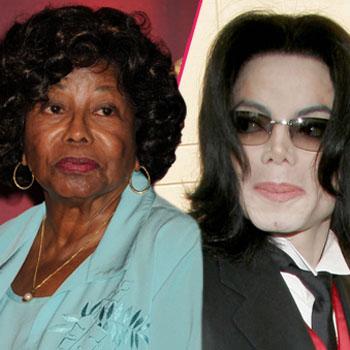 Article continues below advertisement
It was previously revealed that the 83-year-old Jackson family matriarch was still hopeful after hearing comments made the jury following the conclusion of the five-month trial last month and her lawyer Brian Panish confirmed they were gathering information for an appeal.
EXCLUSIVE DOCUMENTS: Read Katherine Jackson's Appeal
He said: "She isn't throwing in the towel. We can't give up until we gather all the information. Today is another chapter."
The jury decided on October 2 that AEG Live, the promoter of Michael's 'This Is It' comeback concerts, hired Murray, who was convicted of involuntary manslaughter in November 2011, but were not liable for the disgraced physician's actions that led to the 'Thriller' hitmaker's death in 2009 because he was neither "unfit" nor "incompetent" when they hired him.
Michael's niece Tanay Jackson - the daughter of Michael's brother Tito - recently revealed that his children, Prince, 16, Paris, 15, and 11-year-old Blanket, would never forgive Murray, who was released from jail in October after serving less than two years of a four-year sentence for involuntary manslaughter.
She said: "I think a murderer should get a longer sentence than that, I don't think it's fair. We really feel like there were more people involved in my uncle's death. But Conrad Murray is the physical culprit because he physically injected him."
She added: "No, we haven't forgiven him. We can't forgive him at all."