Exclusive
Kate Gosselin 'Threatening To Subpoena' Jon's Ex-Girlfriend Hailey Glassman To Testify In Wiretapping Lawsuit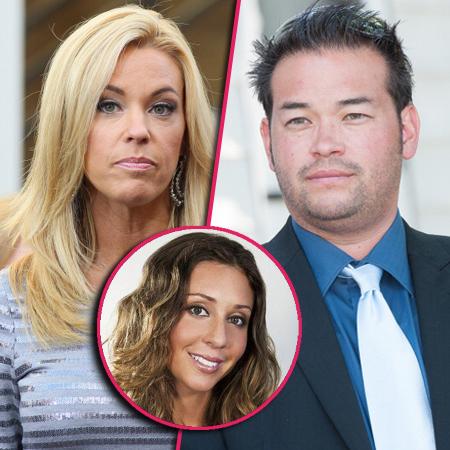 Article continues below advertisement
An insider exclusively tells RadarOnline.com that the crux of Kate's entire lawsuit against Jon lays in the explosive text messages that Glassman is in possession of, and both Jon and Kate's respective attorneys have been hounding her to participate in the legal battle.
"Hailey has told Kate's legal team over and over again that she wants nothing to do with the lawsuit or the Gosselin family and doesn't want to get involved," the insider revealed.
"So now Kate's team is threatening to subpoena her so she will have to testify and submit whatever evidence she has in Kate's favor, which would be the text messages."
And it's not just Team Kate that is after Glassman -- Jon's team has also been in contact.
"Jon's attorney has been emailing Hailey since this whole thing started," the source told Radar.
"She hasn't responded and doesn't plan to. Since breaking up with Jon she's left the Gosselin's behind her, and that's exactly where she wants to keep them."
Article continues below advertisement
While Kate may have an unlikely ally in Glassman, Jon argues that all of her claims against him are false and after moving to have the lawsuit dismissed he reached out to his ex out of desperation.
"Jon's pretty desperate at this point," the source said.
"His lawyers just want to know everything Hailey has, so they know what they could be up against."
At this point, Kate has no real proof that Jon and Hoffman "hacked" into her accounts or obtained the information through other illegal avenues, other than the text messages Glassman potentially holds.
Stay with RadarOnline.com as the story develops...