Exclusive
Jon Gosselin Plays Dirty! Ex-Reality Star Drags Children Into Multi-Million Dollar Lawsuit With Ex-Wife Kate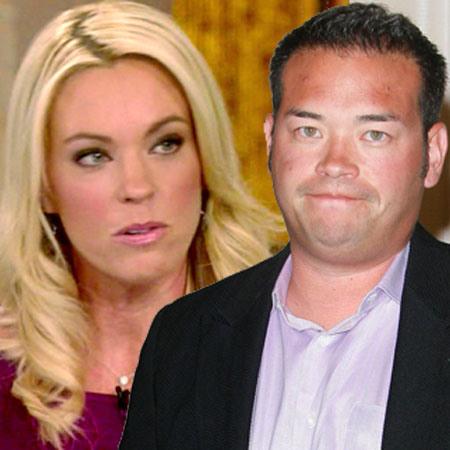 Jon Gosselin is trying to throw cold water on the fiery legal battle he's in with his ex-wife Kate Gosselin and is asking a judge to throw out the multi-million dollar lawsuit she filed against him by dragging his children into the fight.
In court documents obtained by RadarOnline.com filed in Pennsylvania, Jon's attorney argues that Kate's claims that Jon accessed her online banking, cell phone and email accounts without her authorization are false.
Article continues below advertisement
DOCUMENTS: Read The Multi-Million Dollar Lawsuit With Ex-Wife Kate
Jon provided a lengthy description of how the information from her hard drive could have wound up in the trash that is the basis for the lawsuit where Kate alleges Robert Hoffman conspired with her ex-husband to illegally tap and access her bank accounts and computer without her authorization.
"After Kate filed for divorce, Jonathan moved out of the family home and into an apartment above the garage of the family home," he explains, and says that he left the family computer in the house for the children to use and that he backed up all of the information on discs that he left behind when he finally moved out of that apartment.
He then claims that his own eight children told him how the hard drives were disposed of.
"The children told Jonathan that Kate (and a friend of hers) threw away in the trash everything left behind in the apartment," the documents claim.
"Jonathan has not wrongfully access any computer, online accounts, or telephone belonging to Kate—it is far more plausible that Kate herself threw out the DVDs in the trash."
Article continues below advertisement
The documents also claim that Kate has no real proof that Jon and Robert "hacked" into her accounts or obtained the information from the trash, as she asserts.
"Perhaps most telling of all, however, is the allegation "Hoffman falsely claimed in certain publications that he recovered the data from Kate's computer by digging through her trash that he found on the street. . . . The materials in his possession could not possibly be physically found in paper format to that extent. If Hoffman was picking through trash on the street, he did not find this trove of personal information while engaging in his trash-picking endeavors.
"This is not a factual allegation. This is rationalization. This is conjecture. This is speculation—as to why it had to be hacking—because how else could it have happened, right? Or, is there a more plausible alternative explanation?"
Jon's motion to dismiss the lawsuit claims that Kate is not presenting facts, but that her "claims are pure speculation, a fishing expedition, and should be treated as such."