Diva Alert: Chelsea Handler Hates Loud Laughing On A Plane!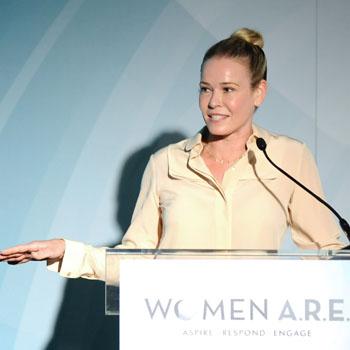 Chelsea Handler is many things, a comedian, a late night talk show host, and apparently the type of Hollywood diva who can't stand people who laugh on planes.
The Chelsea Lately host had the crowd at the WOMEN A.R.E Summit at the SLS Hotel in Beverly Hills in stitches as she slammed her family, saying "they're the biggest losers," and her own imperfections, especially while flying.
"One time I was on a plane and someone was laughing really hard and really loud and I asked the person I was with to please tell them to be quiet I just wanted to sleep- I can't do it I'm famous," the 38-year-old blonde diva admitted.
Article continues below advertisement
"The funny part was the woman was reading my book."
Chelsea, who is best buddies with a-list stars Gwyneth Paltrow and Reese Witherspoon and always seems to have a good time with them said that the one thing she never wants to be called is an actress.
"I didn't want to be an actress, actresses aren't fun to be around."