Chelsea Handler Rips Reese Witherspoon For Drunken Arrest With Raunchy Jokes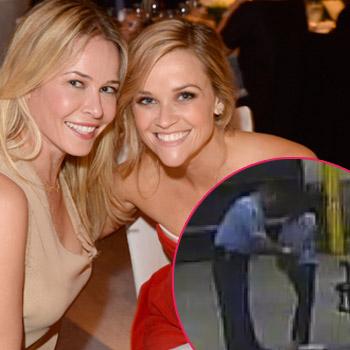 Article continues below advertisement
"She plays a very inebriated housewife defending her inebriated husband."
The humiliating incident was caught by the police officer's dash cam video and and Reese mocked the cops, asking "Do you know my name?"
Jim Toth's wife laughed at the joke and then Chelsea got dirty when joking about her fame-making role as Elle Woods in Legally Blonde.
"I've seen her naked and I can tell you, she was miscast," Chelsea said.
"A more appropriate title would have been Legally Bald."
Laughingly accepting her award, Reese seemed slightly embarrassed by her friend's zingers.
"I don't know if I should thank you for that. Jesus!" she said as she took the stage.