Exclusive
EXCLUSIVE VIDEO: Chelsea Handler Sex Tape -- Coming Soon!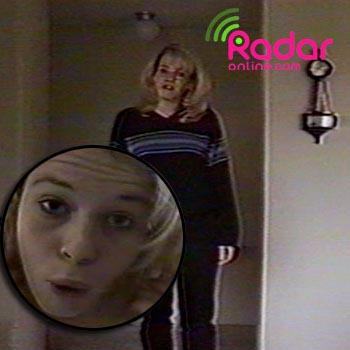 Chelsea Handler's sex tape is very close to being sold and before its release RadarOnline.com can reveal new details about the video.
"After RadarOnline.com broke the existence of Chelsea's sex tape several people came forward with copies," a source told RadarOnline.com.
"It's been shopped around for the past four months and a deal is very close to being made."
As RadarOnline.com previously reported, the VHS tape was made more than a decade ago after Chelsea moved to Los Angeles and was intended to be a demo of her stand-up routine and included a clip of her homemade sex tape.
Article continues below advertisement
Handler claims the demo-tape-accidentally-recorded-over-sex-tape theme was intentional and has dismissed the tape as a joke that she showed a birthday parties.
But the sex on the tape, which may be simulated, is graphic enough not only to shock but also to draw substantial interest in releasing the tape publicly.
"My name is Chelsea. I moved out here from New Jersey about two years ago because I wanted to be an actress," Chelsea states at the beginning of the tape.
The video is too graphic to show on RadarOnline.com, which ends with Chelsea's partner asking, "Did we get the (bleep) shot?" (You can see the NSFW still photos from the tape at Egotastic).
After 15 seconds of sexually explicit footage the tape cuts back to Chelsea in the middle of her stand-up routine.
And whatever you think of the joke of sending out an audition tape that appears to have been accidentally recorded over a sex tape, the early-career standup routine does not get a lot of laughs.
Article continues below advertisement
radar_embed service=5min.com src=" http://pshared.5min.com/Scripts/PlayerSeed.js?sid=1126&width=486&height=412&playList=517712068&sequential=1&shuffle=0"
After nearly eight minutes of an excruciatingly bad and drawn-out waitress joke the tape cuts to Chelsea's bedroom where she's naked on all fours having what appears to be sexual intercourse with a male partner who speaks with a British accent.
"I would like to say to RadarOnline.com, thanks for ruining my surprise Christmas gift to my staff, and number two, it was made as a joke," Chelsea said on her show Chelsea Lately when RadarOnline.com initially broke the story.
"I put it on an audition tape for a comedy club, because I'm a comedienne, and I've been showing it at birthday parties for f**king years!"
But as RadarOnline.com exclusively reported, we have viewed the entire tape and that's one XXX-rated joke! Chelsea is naked and the sex act is graphic enough.
RadarOnline.com confirmed that the tape was sent out to Hollywood agents as a demo when Chelsea was looking to secure work. If it was an attempt to get noticed, it worked!
VIDEO: Chelsea Handler Refuses To See Her Playboy Cover
"Chelsea gave this demo tape to a bunch of talent agents and managers hoping to book some gigs," the source said.
"It was taken so long ago, distributed on old VHS tapes and the stand-up was so bad that most of the recipients of the tape probably didn't even watch past the first couple of minutes and missed the sex tape part altogether."