Exclusive
Convenient? Brooke Mueller's Random Drug Tests Are Being Administered By Someone On Her Payroll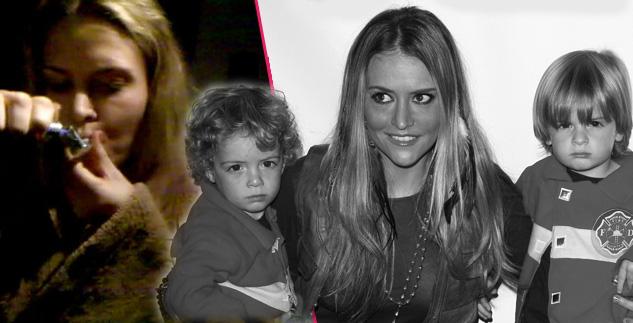 The random drug tests being performed on the ex-wife of Charlie Sheen are being administered by Brooke Mueller's own sober coach, RadarOnline.com has learned.
In a development that is likely to draw even more criticism of the embattled Los Angeles County Department of Children & Family Service — already under enormous pressure over its handling of the custody case engulfing troubled twins Bob and Max — RadarOnline.com can reveal that the 20-time reha vet faces a regime of hair testing under the direct supervision of Carmine Thompson.
Article continues below advertisement
Thompson, a respected board registered interventionist, is employed by Mueller, 36.
There is no suggestion that Thompson is doing anything improper.
However, the fact that the DCFS does not conduct the testing on such a high-profile case has already raised the ire of Sheen's camp, RadarOnline.com has learned.
Said one source: "The Los Angeles County Department of Children & Family Services or the judge overseeing this custody case should appoint an independent tester or agency to conduct the drug tests.
"It seems extremely unorthodox to have someone whom Brooke is paying for their services to conduct the testing."
In an interview with Entertainment Tonight, Thompson denied that the ex-reality star recently returned a positive test for Adderall, the amphetamine used to treat attention deficit hyperactivity disorder.
He did, however, confirm that Mueller has a prescription for the drug.
It's the same drug she blamed for sending her to rehab — her 19th stunt — last December and comes after an angry Sheen tweeted at the weekend that his third ex-wife was an "adderol sic snorting husk."
Said another source: "Carmine would never put his name on the line unless he could prove that the drug tests were credible."