Exclusive
Her Only Shot: Brooke Mueller Opted For Test Tube Twins 'Because She Didn't Think She Could Stay Sober During Another Pregnancy'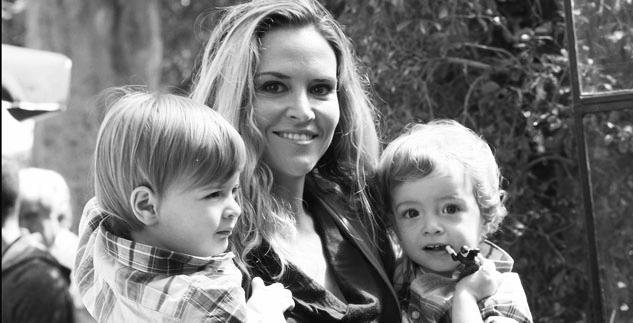 The ex-wife of Hollywood bad boy Charlie Sheen decided to have in vitro fertilization to get pregnant with twins Bob and Max because she didn't think she'd be able to stay sober during any subsequent pregnancy, RadarOnline.com has been told.
Brooke Mueller was convinced she had to conceive via artificial means as it was "her only shot," according to a source close to the drug-troubled Palm Beach socialite.
Article continues below advertisement
"There were no medical reasons why Brooke needed to have in vitro fertilization," the insider revealed.
"Even despite all of her drug abuse, Brooke was healthy and so was Charlie.
"But she was absolutely obsessed with giving her new husband twin sons and desperately wanted to only get pregnant once. That's why she had IVF. She didn't think she'd be able to stay sober during another pregnancy."
As RadarOnline.com previously reported, 36-year-old Mueller actually got pregnant with triplets during the 2008 treatments — the same year she married the high-priced Hollywood actor.
But she terminated one of the fetuses behind Sheen's back, a source revealed.
Sheen, 48, made the shocking confession to the Los Angeles Department of Children & Family Services as the Anger Management star believed authorities needed to know about Mueller's "credibility and motivation," in their ongoing custody battle.
"Charlie has told DCFS that, at the time, Brooke told him that she had lost one of the triplets, but he later learned that she had terminated one of the fetuses," the insider said.
Article continues below advertisement
"Charlie insisted that DCFS document the incident as part of its case file because it goes to Brooke's credibility and motivation. In short, Charlie's position is that Brooke has always been a lying drug addict."
Charged one insider: "You rightfully have to question Brooke's motives, too. She clearly thought it was vital to get pregnant right away after getting married.
"Did she think it would be the only way she could count on Charlie for ongoing financial and child support?
"Brooke always believed she had a small window before the marriage would end, which it did, just a few, short years later."
In the end, perhaps Mueller's decision to get pregnant once was a wise one: As RadarOnline.com has exposed, the former reality star went to rehab TWICE while pregnant with Bob and Max because of her addiction to crystal methamphetamine.
A representative for Mueller had no comment citing a gag order imposed by the judge in the custody fight.