Exclusive
Star's Ex Brooke Mueller FINALLY Agrees To Have Twins Checked For Fetal Alcohol & Drug Syndrome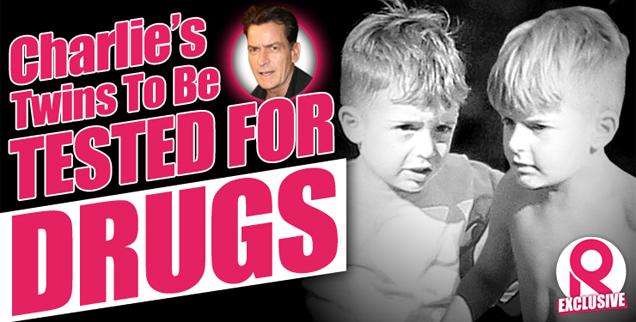 Article continues below advertisement
Multiple sources confirm to RadarOnline.com that "Brooke did indeed also drink large amounts of alcohol while pregnant. This was on top of the drug use which included meth."
According to a source with intimate knowledge of the child custody battle, the Los Angeles Department of Children and Family Services demanded "Brooke sign off on having the boys tested and assessed for fetal drug and alcohol syndrome. Denise's (who served as the twins temporary guardian for seven months) letter outlining the disturbing and violent behavior of Bob and Max prompted the agency to force the issue because Brooke had been steadfastly against it in the past.
"The good news is that they will now be properly tested, and monitored," the insider added.
"It will be crucial that DCFS follows up and follows through with whatever the testing reveals. The boys' lives literally depend on it."
As RadarOnline.com exclusively revealed, Richards penned a heartbreaking letter to inform DCFS that she no longer felt capable of caring for the boys in her home.
According to Richards, her toddler daughters had been "strangled, kicked in the head and stomach, scratched, bit, slapped, punched in the face and head" and spat on by the boys, as have the family dogs.
Article continues below advertisement
"Fetal Alcohol Syndrome can cause problems that may include physical deformities, mental retardation, learning disorders, vision difficulties and behavioral problems, and heart health issues," the Mayo Clinic, the world noted not-for-profit medical practice and medical research group, states.
Babies suffering from fetal alcohol syndrome often have small eye openings, small head circumference and brain size.