Denise Richards Tells DCFS She Can't Take Charlie Sheen's Twins Anymore: They've Strangled, Slapped & Kicked My Daughters — And It's ALL Brooke's Fault!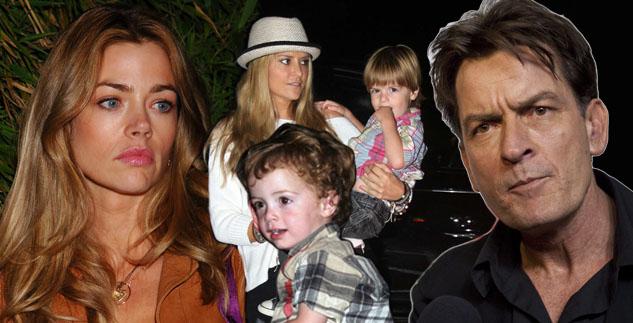 Article continues below advertisement
In a letter she wrote to DCFS, Richards says the twins abuse her dogs, squeezing their heads until they whimper in pain and strangling them by the neck, threatening to kill them — but it's not just the animals.
Richards claims the 4-year-old boys are violent with her daughters, Sam, Lola and Eloise, stating they have strangled, scratched, punched, slapped and kicked the girls in the face and head, even spitting on them at times.
Sam, 9, even had to visit the doctor after one incident in which Bob threw a toy at her face, the letter states.
The twins have also acted out by throwing their feces into one of the girls' bathrooms.
Outside the home, Richards notes in the letter that Bob and Max are also violent with the other children they attend school with, and have even slapped and punched teachers in the face!
Things are so bad with the boys that Richards says she wanted psychological counseling for them, but Mueller shot it down.
As RadarOnline.com exclusively reported in May, Richards gained temporary custody of Sheen's twins when Mueller entered rehab for the 22nd time because of ongoing drug use, fearing the boys were not safe in her care.