Does Britney Secretly Hate Her Gay Fans? Spears Caught Promoting Homophobic Pastor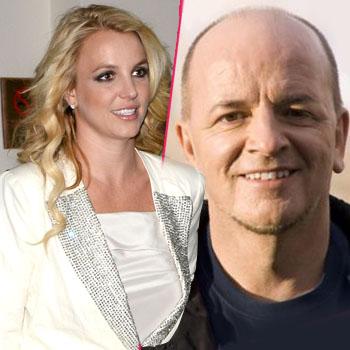 "A lot of my hair stylists and my beauty team that I work with are gay," Britney Spears recently said, "so I hang out with gays a lot and I just think they're adorable and hilarious." LGBT bloggers later called the comments "tacky," "condescending," and "infantilizing." And now, she's in the crosshairs with gay fans again for saying a homophobic preacher is her favorite author.
Spears made the confession during a recent Twitter Q and A to promote her new album, "Britney Jean." "What is your favorite book?" user @yanaemilyhoran asked. Spears answered, "Anything by Max Lucado."
Article continues below advertisement
Lucado, no relation to Spears' boyfriend David Lucado, is a bestselling preacher and author from Texas who is known for his anti-gay views. In 2004, he wrote an article entitled What God Says About Gay Marriage, which insists that God created marriage only to be between one man and one woman.
"The Bible never minces words regarding God's feelings towards homosexual activity," Lucado writes. "To the men of Israel, God warned, 'You shall not lie with a male as with a woman. It is an abomination.'"
"From the start to finish," he continues, "Scripture categorically condemns same-sex intimacy … God categorically opposes it."
More recently, in 2012, he spoke out against gay marriage again, expressing his frustration about Americans' "ongoing inability to agree with God's definition of marriage."
Spears was spotted reading a collection of Lucado's essays, Grace for the Moment, this summer.
But just last month, she insisted her song "Work B***h" is a tribute to gay fans. "It's kind of like a respect to the gays as a term of endearment," she explained.
Article continues below advertisement
Is she all talk, merely acting LGBT-friendly to sell records? Many fans think so.
COURT DOCUMENTS: Britney Spears' Dad To Conservatorship Judge: I Want More Money!
Mykki Blanco, a gender-bending gay rapper trashed Spears as "tacky" and "corny" on Twitter back in September. "Is it just me or is EVERY female pop star currently in a war to secure as many GAY fans and gay $ as possible?" the rapper wrote. "This sh*t is tacky. Work B***h? lol This is not 'gay pride,' it's 'gay marketing' …"