Exclusive
The Business Of Love! Britney Spears New Boyfriend Submits To Background Check & Signs Confidentiality Agreement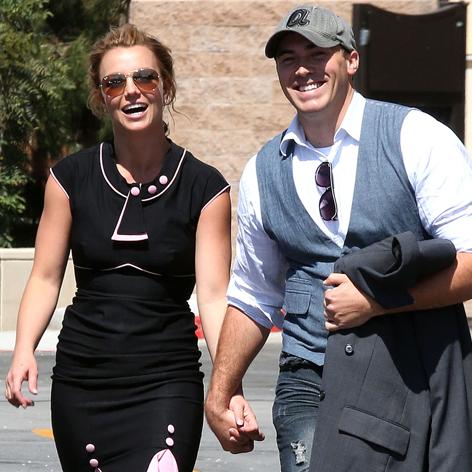 Britney Spears new boyfriend David Lucado had to undergo a background check, and sign a confidentiality agreement arranged by the pop star's father, RadarOnline.com is reporting exclusively.
Britney's dad, Jamie Spears, who also controls her conservatorship, was the driving force behind the background check and agreement, a source close to the situation tells Radar.
"Jamie has known David (Lucado) for awhile, and always thought he was a thoughtful, and an all-around good guy," the source told Radar. "Britney needed someone to keep her company after she and Jason (Trawick) broke up.
Article continues below advertisement
"It had to be a male, because Britney just doesn't respond as well to females. And remember, she is still under a conservatorship.
"Before David started spending time with Brit, he had to undergo a background check, and sign a confidentiality agreement, all arranged by Papa Spears. Jamie makes sure if things go south between Jamie and Britney, details about her life wouldn't be made public.
"David had absolutely no problem with it, and completely understood why it was being done.,"
Keeping Britney company has clearly turned into romance. Spears — who split from her fiancé Trawick only a few months ago — was snapped Saturday night arriving for dinner at Meatball Spot at Town Square in Las Vegas, with her manager Larry Rudolph and two other people.
The "Toxic" singer was later joined by new boyfriend Lucado – an employee at a top law firm — and six more pals.
Lucado, works at a prestigious law firm in Southern California, "and genuinely cares for Britney,"says the source. "David is very protective of Britney, and isn't dating her for fame.
"He is very, very patient with her as Britney can be prone to drastic mood swings. He has become a very calming influence in her life."