'Good Morning America' Star Amy Robach Reveals Doctors Found Second 'Malignant Tumor' During Double Mastectomy Surgery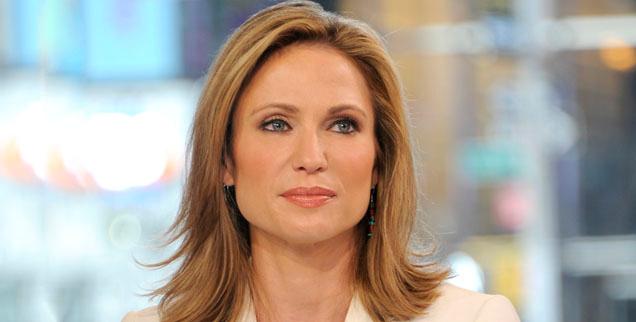 When Good Morning America's Amy Robach announced she had breast cancer she said she was having a double mastectomy to combat the deadly disease, but on Friday, in a heartfelt letter to her colleagues, she announced that during the surgery her doctors found a "second, undetected malignant tumor."
The ABC TV host revealed her prognosis came after undergoing a mammogram on air and that she "got lucky choosing an aggressive approach, bilateral mastectomy, because while in surgery last week my surgeon found a second, undetected malignant tumor."
Article continues below advertisement
Her open letter thanked friends for their "outpouring of support," and she said it "brought so many tears of joy to my eyes and warmed my heart more than you'll ever know to see what my ABC family did for me and for my entire family," and she wrote about the doctor finding the second tumor.
"No MRI, no mammogram, no sonogram had found it…it was only through the mastectomy that she discovered it," the 40-year-old mother of two wrote.
"My cancer had spread to my sentinel lymph node, but not beyond, so I will have more treatments ahead of me, but none that will take me out of work."
Andrew Shue's wife said that her diagnosis and treatment have been difficult but that she has a positive outlook.
"Physically and emotionally I have been through the ringer, but I am emerging on the other side so much stronger. I have a greater appreciation for life, for health and for how such simple acts of kindness can be so incredibly powerful. I am looking through a different lens now…and I am thankful for that as well. There was my life before October 30th and now my life after.
Robach said that she is planning to return to GMA on Monday, December 2 and that she "couldn't be more excited to get back to work."