'I Have Breast Cancer,' Good Morning America's Amy Robach Says; She'll Now Undergo Double Mastectomy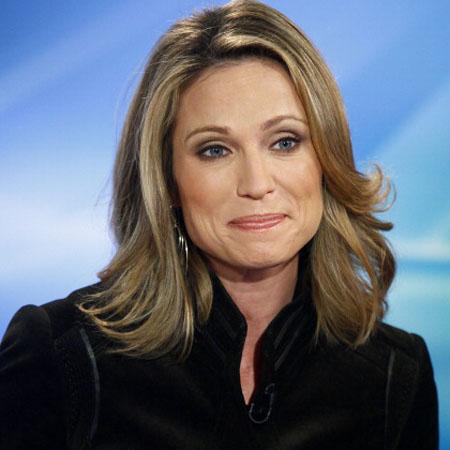 Good Morning America's Amy Robach bravely admitted her recent diagnosis with breast cancer on Monday's show, and said she will have a double mastectomy to combat the deadly condition.
"The diagnosis that's still hard for me to say out loud: I have breast cancer," Robach, 40, said, noting that she learned after an on-air exam.
"I know that I have a fight ahead of me. But I also know that I have a lot worth fighting for," she said. "If I got the mammogram on air and it saved one life, then it's all worth it. It never occurred to me that that life would be mine.
Article continues below advertisement
"I have decided to have a bilateral mastectomy. I've decided to be very aggressive. I'll have reconstructive surgery. And, we don't know. There's a lot you don't know until you have the surgery. I don't know about chemo. I don't know what stage I am. I don't know if it has spread. So we'll find out those things in the weeks to come."
Robach credited her co-worker, cancer survivor Robin Roberts, for urging her to undergo the Oct. 1 examination, which concurred with the beginning of Breast Cancer Awareness Month.
"It's absolutely surreal to be sitting here. But as scary as it all is, I'm so so lucky -- because you guys pushed me to that mammogram -- thank god you did, I wasn't in any rush to have that done any time soon."
She told Roberts, "You saved my life," but the humble broadcaster refused to take the credit.
"You saved your life, Amy," Roberts told her.
Robach has been married to Melrose Place star Andrew Shue since 2010; she has two girls, he has three boys, from their former marriages.
Her surgery is scheduled for Nov. 14.