Exclusive
Amanda Bynes Mentally Competent To Stand Trial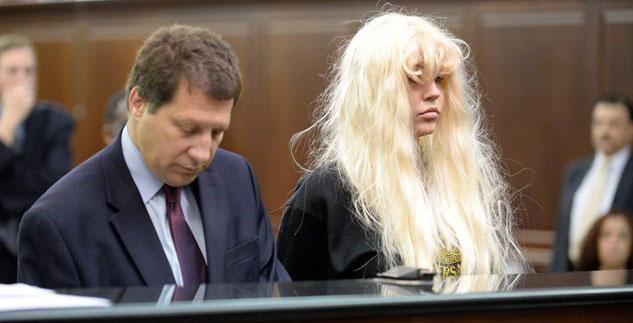 Amanda Bynes is mentally competent to stand trial in her DUI case, according to a judge in mental health court in Los Angeles, RadarOnline.com is reporting.
During the brief proceedings on Wednesday morning, the judge determined, based on medical records from Bynes' doctors, that she is mentally competent to stand trial.
The criminal proceedings in the DUI case had been put on hold after her criminal defense attorney, Richard Hutton, submitted documents after Bynes' mother, Lynn, was granted conservatorship of the actress.
Article continues below advertisement
Radar broke the story that Bynes was formally diagnosed with schizophrenia and bi-polar disorder.
Bynes' parents, via their attorney Tamar Arminak, previously released a statement about progress she is making in treatment.
"The Bynes family would also like to thank all of Amanda's supporters and well-wishers for their thoughts and prayers during this difficult time. Currently, upon recommendation by the skilled healthcare professionals at UCLA Medical Center, Amanda is receiving specialized treatment in a private facility outside of Los Angeles," the statement read.
"Amanda is making great strides towards recovery. The entire Bynes family would like to ask that they be given some measure of privacy so they can focus on Amanda's health and well-being."
The former Nickelodeon star is expected to leave the treatment facility in the next several weeks, and will be moving in with her parents.