Exclusive
Zac Efron Needs More Rehab -- For His Career!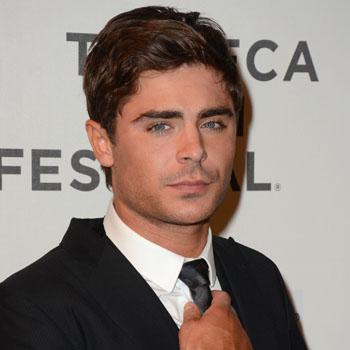 While Zac Efron has gone to great lengths to clean up his personal life — completing two stints in rehab for reported alcohol and drug abuse — RadarOnline.com is exclusively reporting it is the actor's movie career that is now in need of rehab.
The 26-year-old actor once starred in movies like Hairspray, 17 Again, Charlie St. Cloud and The Lucky One that raked in millions upon millions at the box office, but the last four movies Efron has done have failed miserably.
Article continues below advertisement
In fact, not one of the four — Liberal Arts, The Paperboy, At Any Price and Parkland — managed to hit the $1 million mark at the box office.
"Zac's movie career is in desperate need of rehab!" a source told RadarOnline.com.
"It could be that he's making poor choices when it comes to movie roles, or he may just not be getting offers for good movies. But either way, he needs to revamp his career and make a major comeback or else he'll be forgotten."
Of course the slump in Efron's career could also be attributed to how hard he was partying before rehab.
As RadarOnline.com reported in September, the former Disney star overdosed earlier in the year on the powerful painkiller oxycodone — known as "hillbilly heroin" – after a wild night of drinking and abusing the prescription drug, and had to be revived by fellow party guests.
But while his movie career may be failing, his love life is flourishing.
Efron is dating British beauty Lily Collins, and pals think she's the perfect fit for him.
"Lily is the perfect girl for Zac to be dating right now. She's young, gorgeous and smart — but more than anything, she doesn't drink or use drugs," a source told RadarOnline.com.
"Zac knows if he wants to save his career and his life, he needs to stay sober and it's making his transition a lot easier to be dating someone like Lily."