Dressing Diva! Sofia Vergara In A Stylist Firing Frenzy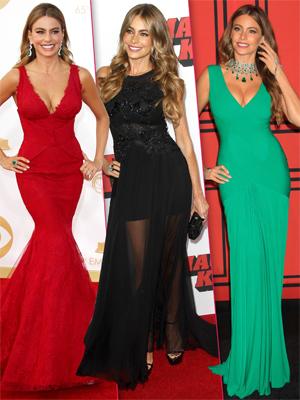 Article continues below advertisement
"No one goes through that many stylists," a p.r. insider told Page Six.
The Colombian beauty apparently has a full entourage when making wardrobe choices, bringing "friends and family to fittings" who all want a say in what she wears.
"Everyone has an opinion," the source told Page Six.
However, a source close to the actress dismissed the claims, saying that she's just trying out something new.
"Sofia stopped working with Deb over a year ago and has since been trying out various stylists to see who she connects with best. This isn't uncommon for actors."
The source also told Page Six that the entourage claim is exaggerated, saying: "She does not bring a lot of people to her fittings."