Scientology Loses Bid To Muzzle Defector Leah Remini In Harassment Lawsuit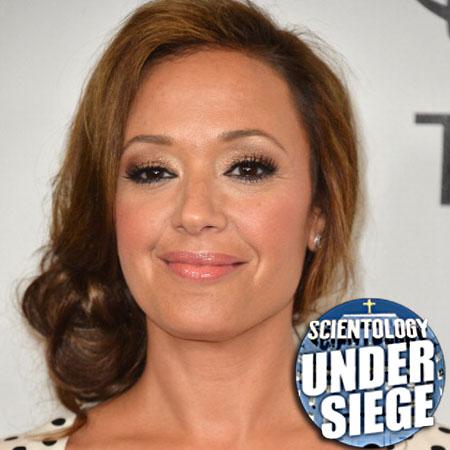 To the chagrin of Scientology higher-ups, former church member Leah Remini will be allowed to deliver a deposition in the case of a Texas woman of who says the church has been harassing her, and we've got all the details for you right here on RadarOnline.com.
As we previously reported, Monique Rathbun, the wife of former church member Marty Rathbun, called the institution a "notorious, multi-billion dollar cult" in her Aug. 16 harassment suit filed in Comal County, Texas.
Article continues below advertisement
In a hearing Tuesday, Rathbun's lawyer Ray Jeffrey persuaded Judge Dib Waldrip to let the Dancing with the Stars contestant (as well as former Scientologist Tommy Davis) be deposed in the hotbed case, according to Scientology watcher Tony Ortega.
Scientology officials, who did their best to block both depositions, said Tuesday that they have a trio of witnesses slated to answer back to Remini's claims.
The outspoken 43-year-old actress will be deposed regarding church leader David Miscavige, and if jurisdiction over the California-based leader will apply.
In the lawsuit, Monique, who herself has never been a member of the church, accuses Miscavige and his peers of harassing her since 2009, based on her husband's stormy departure from the church, Ortega reported. In his response, Miscavige said that he doesn't have, nor has never had, an affiliation with the state of Texas sans a brief visit, so there's no reason for him to be sued there.
While the King of Queens star and Davis have not been given new dates at which time they can give their depositions, the hearing over Miscavige's jurisdiction is slated to hit court Dec. 11.