Secret Diaries: Princess Diana Deepest Thoughts About Charles & Camilla Kept Hidden In A Safe, Claims Pal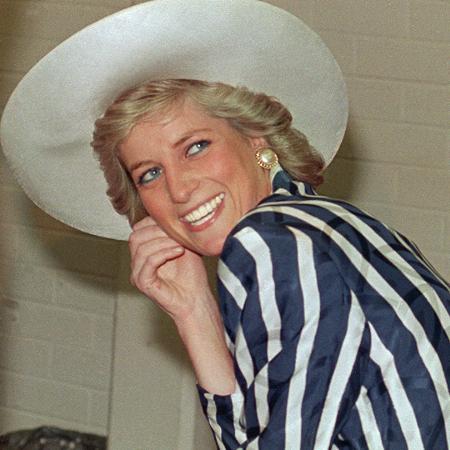 Princess Diana poured her heart and innermost thoughts into nearly 30 secret private diaries and a bombshell new report claims that they were given to a friend for safe keeping.
The late princess, who was killed in a tragic car accident in 1997, was a prolific writer, detailing every emotion and incident that occurred in her life, including her unhappy relationship with her husband and finding new love with Dr. Hasnat Khan.
Article continues below advertisement
"It is dynamite stuff," her friend Simone Simmons told The Daily Star about the numerous books she filled.
"Diana wrote everything that happened to her. How she was feeling about things and people – like Charles, Camille and everyone else in her life, plus additives in food.
"It shows her acute intelligence and concern."
Simmons revealed that Diana favored a diary with a padlock.
"It was a proper school girl diary with a key to keep away prying eyes. She had loads of them. They are waiting to explode on the world."
Diana went to extreme measures to keep her diaries private, keeping them locked in a drawer in her bedroom along with letters Dr. Khan wrote to her, Simmons revealed. Once she filled a journal she gave it to another trust pal to keep hidden in a safe, away from the world and especially from Princes William and Harry .
"Diana would never leave the diaries around as she didn't want anyone like the boys to see."
The princess was very expressive in her diaries Simmons said.
"If she was upset she really went to town and there'd be loads of exclamation marks after what she's written. She tried to keep it neat but sometimes the writing would be all over the page with giant question marks."
Simmons believes the diaries may have been burned upon Diana's death.
"I hope they never come out," she said. "People would be quite shocked."