No Role Model Here! Miley Cyrus Includes Marijuana Sticker In New 'Bangerz' Album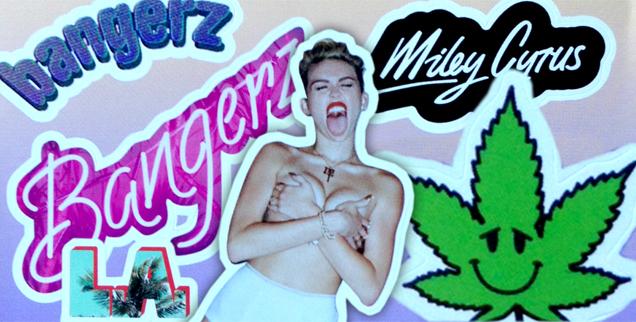 Miley Cyrus apparently feels no responsibility in being a role model for her young fans, because the twerking pop star has included a marijuana sticker in her new "Bangerz" album, and RadarOnline.com has obtained a copy.
The newly released album is Cyrus' attempt at shedding her wholesome Disney reputation and features songs like "FU" and "Do My Thang."
An admitted marijuana smoker, Cyrus, 20, recently bragged, "Weed is the best drug in the world" and revealed her love for the dangerous party drug "molly," describing the two as "happy drugs, social drugs... They make you want to be with friends. You're out in the open. You're not in a bathroom."
Article continues below advertisement
In the set of stickers obtained by Radar, along with the marijuana sticker is one of Cyrus half naked, covering her breasts while sticking her out her tongue -- a now signature move.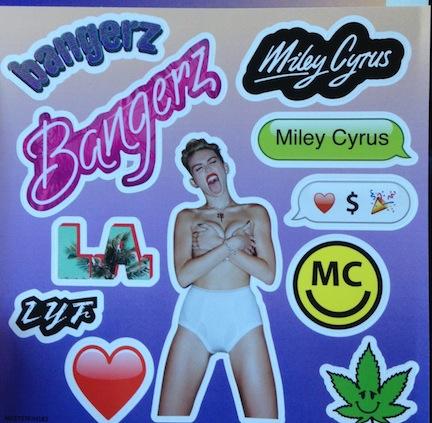 "People always want to call it a transition," Cyrus said of her new image. "It's not a transition. It's a movement. It's a growth. It's a change."