Spilling Secrets: Scientology Defector Leah Remini Agrees To Testify In Harassment Lawsuit Against Church Leader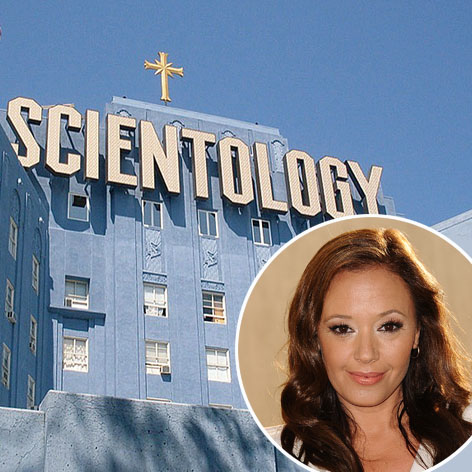 Article continues below advertisement
Rathbun's attorney, Ray Jeffrey, first confirmed that Remini would be testifying to the Scientology watchdog website The Underground Bunker, who reports that the deposition will take place in Los Angeles on Oct. 15.
According to Jeffrey, Remini will spill secrets that Scientology and leader Miscavige have long worked hard to keep covered up — including the iron fist with which Miscavige rules the church. Jeffrey also claims Miscavige is "obsessed" with Marty, who defected from the church in 2004, despite him saying otherwise.
Just one day before Remini testifies, former Scientology spokesperson Tommy Davis will also be deposed in Texas.
Monique filed the multi-million dollar lawsuit on Aug. 16 and was also granted a temporary restraining order against Miscavige which prevents him from surveilling or harassing the Rathbuns.
"She has been subjected to numerous, aggressive attempts to intimidate her… She has been targeted at home, at work, and anywhere else that she happens to be," the lawsuit alleges.
Article continues below advertisement
"She has been harassed, insulted, surveilled, photographed, videotaped, defamed, and humiliated to such a degree as to shock the conscience of any decent, law-abiding person."
While the church has previously issued a statement saying they "could care less" about Remini and call her "self-absorbed," the actress' agreement to participate in a lawsuit against the Church of Scientology is sure to get their attention.
It should be noted that the Los Angeles Police Department closed the case on Shelly the same day a missing persons report was filed by Remini stating that she was located and the investigation was "unfounded."
"Creating this unnecessary burden for law enforcement was even more irresponsible given the entire episode was nothing more than a publicity stunt for Ms. Remini, cooked up with unemployed, anti-religious zealots who blog on the fringe of the Internet," the church told Radar.