Exclusive
Scientology Lawyers Get Leah Remini Deposition Indefinitely Postponed: 'They Don't Particularly Want That Deposition Taken'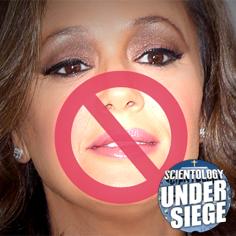 Article continues below advertisement
"It was delayed by agreement to take her deposition at a later date," attorney Marc Wiegand, counsel for the plaintiff, tells Radar. "As of right now, the date is not set in stone."
Because of what Remini could spill, lawyers for the church, "don't particularly want that deposition taken," Wiegand explains. "But we're entitled to discovery on matters that are relevant, and this is a relevant matter."
Lead counsel for the plaintiff, Ray Jeffrey, previously told RadarOnline.com that they hoped to have her spill details on church leader David Miscavige's overarching control of church functions and the Rathbuns in particular. Rathbun is suing the church and Miscavige personally for harassing her and her husband, former high-ranking Scientologist Marty Rathbun.
"They have a lot of lawyers involved in this case, and we have been obliged to find mutually agreeable dates to do things," Wiegand explains. "Setting the dates for depositions has been a matter of discussion."
For the latest updates from the Rathbun trial and Remini's upcoming deposition, stay tuned to RadarOnline.com